Topic: [IMPL] SOUND - Optiplex 760 Universal Image driver injection problems.
Edit
Dell - DRVR_WIN_R216291.EXE Sound driver
HDAUDIO\FUNC_01&VEN_11D4&DEV_194A&SUBSYS_1028027F&REV_1004\4&90AEF7&0&0001: SoundMAX Integrated Digital High Definition Audio
(requires PCI\VEN_8086&DEV_3A6E&SUBSYS_027F1028&REV_02\3&172E68DD&0&D8: Microsoft UAA Bus Driver for High Definition Audio - kb888111 or SP3)
Edit
Hello everyone i was hoping you guys could help me.
I have been trying to make a universal image and wanted to inject the drivers with the drivers packs but for some reason the drivers are having issues on the 760's.
I first create the image in virtualbox then sysprep and image to a 760. I have tried injecting the drivers via offlinesysprep by adding the location of the extracted packs but the sound and video doesn't seem to take. I have also tried running via the SAD which once again i get sound errors.
I have search around and here is a post saying that the sound drivers are working
http://forum.driverpacks.net/viewtopic.php?id=3560
Any ideas on what i could be doing wrong?
I am using currently driver packs and base.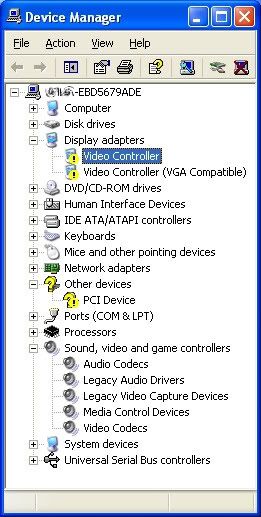 I am unsure how to provide the HWIDS for you.
Thanks JustusIV
Last edited by JustusIV (2009-07-01 03:50:04)